My signature 8-week program has been designed to help you get to the root of your fertility challenges & heal so you can fall pregnant naturally, with ease.


Learn the secrets that took me from 17 years of believing I was infertile to 2 natural pregnancies, weeks ahead of my 37th and 40th birthdays...
We're Going To Be Covering:
The menstrual cycle, potential hormonal imbalances which affect fertility & how you can heal them.
The impact of stress in all its forms; physical, emotional, actual and perceived, how it may be affecting your nervous system & adrenal health, & lots of ways you can prevent it from affecting your fertility.
Why liver health is super important for fertility, why a world of toxins could be ruining your fertility, and how to eat to nourish your liver and optimise detoxification.
Why digestive health is super important for fertility, how to heal your gut, optimise nutrient absorption, eliminate used hormones and feed your microbiome.
The latest cutting edge research on the reproductive microbiome and fertility.
Why chromosomal abnormalities of the egg and sperm could be responsible for your fertility challenges and how to nourish our eggs and sperm for optimum health.​
How to heal common drivers of hormonal imbalances including endometriosis, fibroids, PCOS, hypothalamic amenorrhoea and hypothyroidism.
How lifestyle factors including exercise and sleep may be affecting your fertility.​
Optimising your energy & libido for amazing loving sex and conception.
And sooooo much more...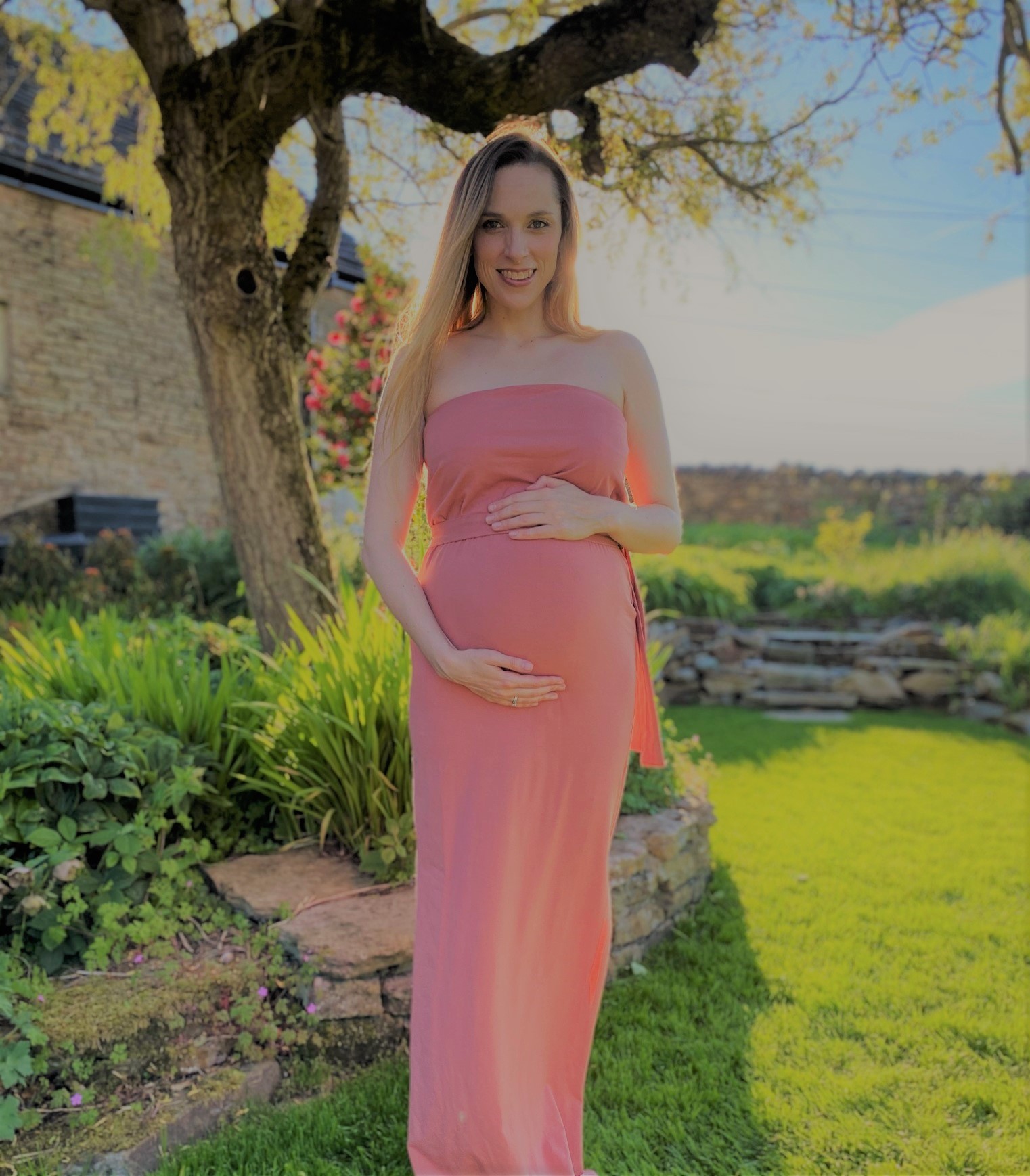 Client Love
I joined Lynda's Fast-Track Your Fertility program in October 2020 and, once I'd got my head around how complex fertility is, and how much there is to think about, I thoroughly enjoyed the program and was blown away by how much value Lynda gives in the program. I don't use Facebook so Lynda made extra effort to check in with me over email each week and even downloaded all the Facebook lives and put them in a google drive folder for me which was so lovely! Lynda asked us to wait 3 months before trying for a baby as the program was designed to optimise our egg health and get our bodies ready for pregnancy. I must admit the waiting was hard but when we got our positive pregnancy test on 23rd January I quickly forgave her and am so grateful to Lynda and this program. And I cannot wait for the arrival of our little one later this year. If it's a girl I've already told my husband we're calling it Lynda :)
Jessica, Costa Rica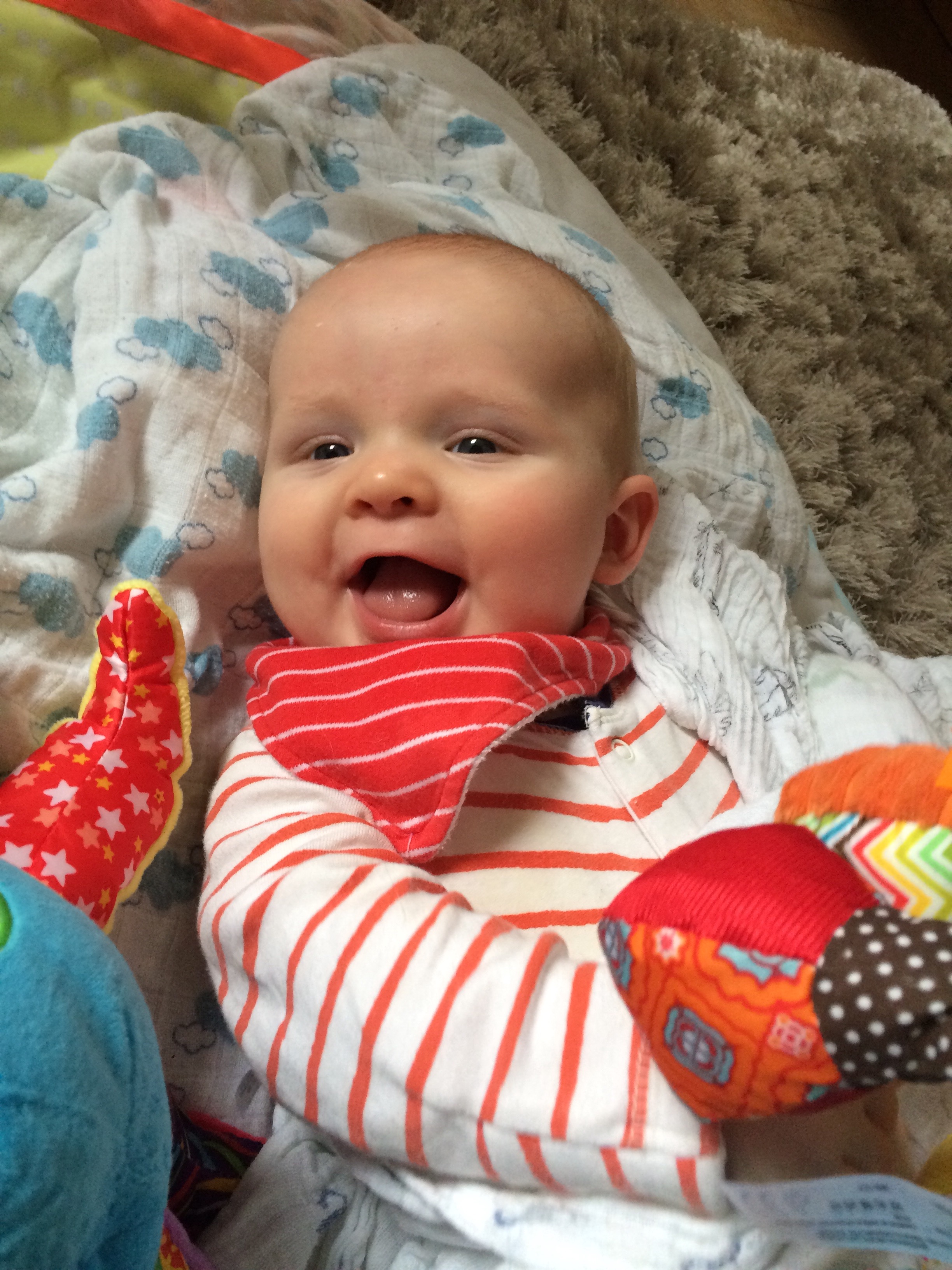 8 weeks of epic video trainings which teach ALL of my fertility secrets (worth £1500)
Workbooks for every video so you don't have to spend hours making notes! (worth £500)
Homework tasks to keep you accountable (invaluable)
Nutrition, lifestyle & mindset advice for the BEST results
A bonus mindset prep week to help you identify and clear disempowering beliefs you may be storing in your body around your fertility, pregnancy, birth, or postpartum journeys. This work alone can be transformational!
2 guest experts delivering 2 EPIC bonus sessions covering mindset & emotions, and self-love & sensuality (worth £250 each - total value £750)
A beautiful fertility hypnosis you can do every single day (worth £250)
A baby connection visualisation you can complete each day to help to rewire neural pathways
10% saving on my favourite nutritional supplements for life (*availability varies by location. May not be available in all countries)
Lifetime access to the program**, including all updates... meaning if you decide to try again in a couple of years you can run through the content all over again
**Lifetime access will last as long as I continue to run the program & will include any updates I make to the course each year


Join TODAY for immediate access
This is for you if:
You're sick of feeling that everything you try to help you fall pregnant doesn't work.​
You have diagnosed hormonal imbalances, including endometriosis, PCOS, fibroids, hypothalamic amenorrhea and hypothyroidism that are affecting your fertility.
You are experiencing recurrent unexplained early miscarriages.​
You're not aware of any underlying health challenges that will affect your fertility but want to be in optimum health ready for conception and pregnancy.​
You want to fall pregnant within the next 3-12 months.
You want to be empowered with all the information you need to take control of your own health and fertility.​
You know investing in you and your health are the most important things you can do to support your fertility journey.​​
You want to have me as your biggest cheerleader, holding your hand every step of the way..
Take a Sneak Peak Behind The Scenes
Want to take a cheeky early look at some of the content? Just watch this video...
It's 12 months from now. You're relaxing on your sofa in the arms of your loving partner and you look down at your new baby in your arms. 
Your heart is so full of love.
The room is filled with Oxytocin.​
The moment you've dreamed of all your life has arrived.​
And it happened because you took control of your own health.​
You nourished your body right.​
You worked on your mindset and beliefs.
You adored and respected your body instead of hating it for failing you.
YOU MADE THIS POSSIBLE.​
And you are now a Mummy...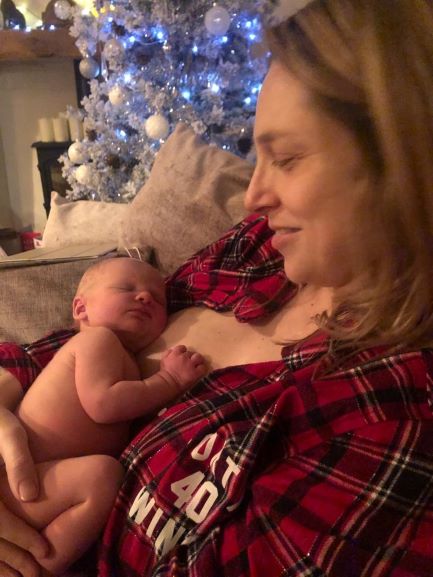 Client Love
I started working with Lynda after experiencing an ectopic pregnancy and fearing I wouldn't be able to fall pregnant again. I was also 36 and was worried my age may be a factor. Lynda quickly identified a candida overgrowth which could have been responsible for my ectopic pregnancy (something no GP had even suggested). She immediately supported me with an anti-candida diet before helping me to heal my gut and repopulate my digestive and reproductive microbiomes with good bugs. I worked with Lynda for 5 months before falling pregnant and am now in my second trimester and I am so grateful. I'm continuing to work with Lynda throughout my pregnancy because now I can't imagine going through this without her by my side. She is so caring and such a positive uplifting energy to have around when the times are tough. You won't meet a more approachable and down to earth nutritionist and I can't recommend her and thank her enough.
Kirsty, United States
Meet Your Guest Experts
Fast-Track Your Fertility also comes with 3 EPIC bonuses from 2 incredible guest experts, including a beautiful fertility hypnosis you can do every single day, a session to support your mindset & emotions through your fertility journey, and a self-love & sensuality workshop, helping you to understand and connect with yourself and improve your intimate relationship with your partner on your fertility journey.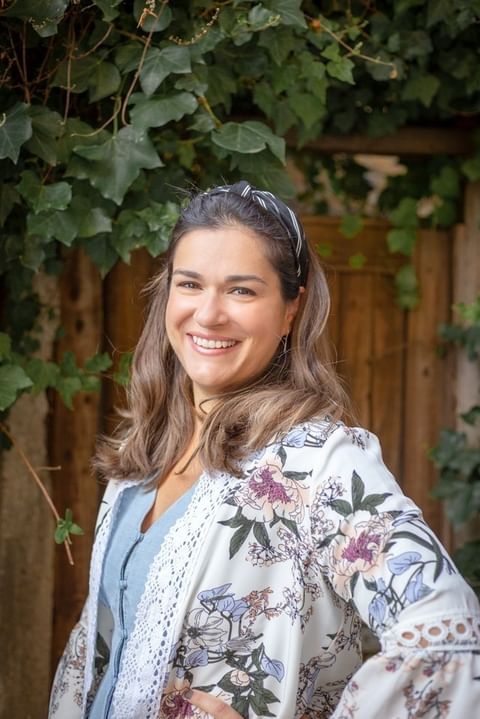 Fran Migliorati is a certified Fertility + Mindset coach, an IVF twin mum and ectopic pregnancy survivor.
She now helps women to navigate the ups and downs of their own fertility journey with emotional control and comfort, and a focus on the mind-body connection. Her methods include life coaching, mindset coaching, EFT and NLP.
The first step to feel in control of your fertility journey is to stop letting it define you. In this incredible bonus session, Fran helps you feel empowered in your journey towards parenthood, through teaching how you can work on your mindset and embrace your emotions, in turn, improving your quality of life.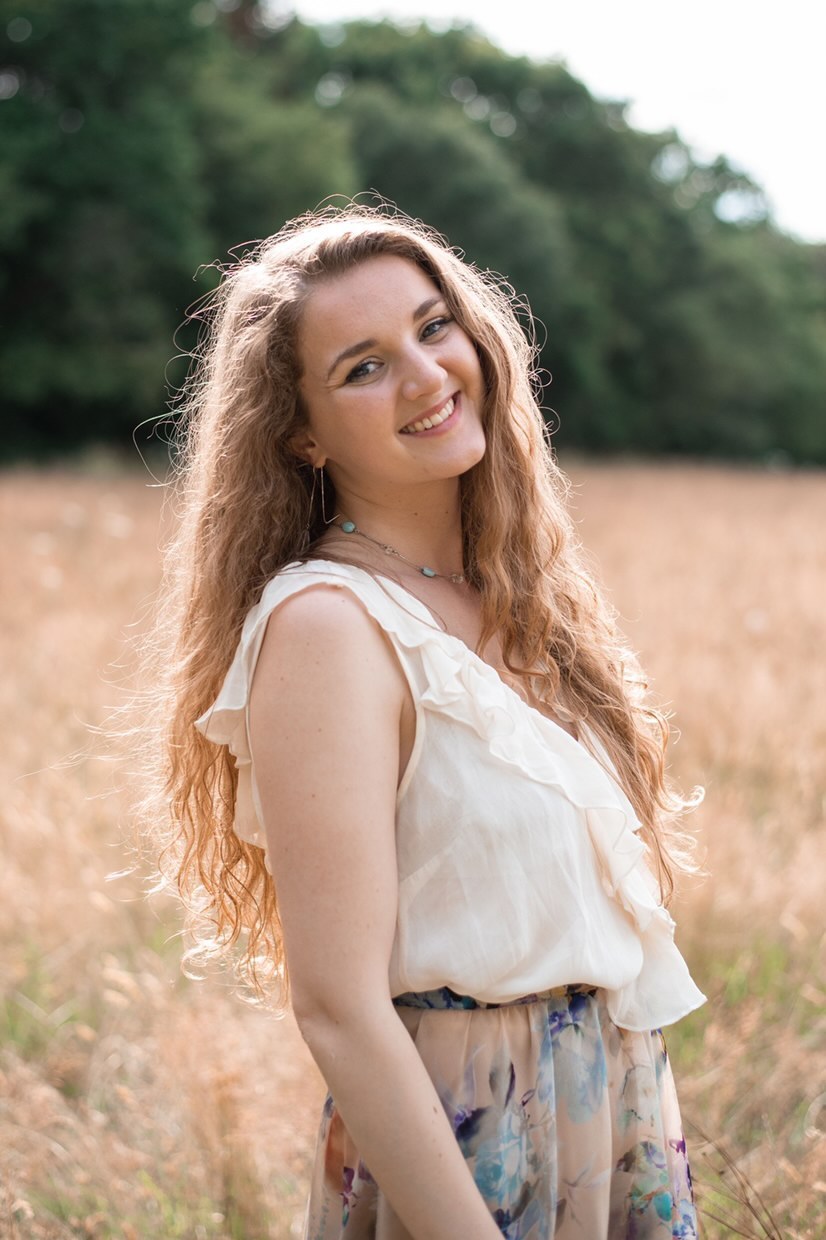 Isla is a Holistic Healing Facilitator, Sexuality & Love Coach, Hypnotherapist & Breath-work Practitioner.
She supports women to embody deep inner peace and self-love, so that they feel wildly at home in themselves, their body and sexuality, and feel deeply happy and fulfilled in their life and relationships.
Isla hosts a self-love & sensuality workshop to guide you to reconnect with your sensuality, so you can experience more pleasure, luxuriate in your everyday life and fall back in love with your body.
Isla also facilitates an incredible fertility hypnotherapy session you can do every single day, where you'll be guided into full mind & body relaxation, so you can cultivate deep inner peace, trust in your body and a new sense of ease - no matter where you are on your fertility journey.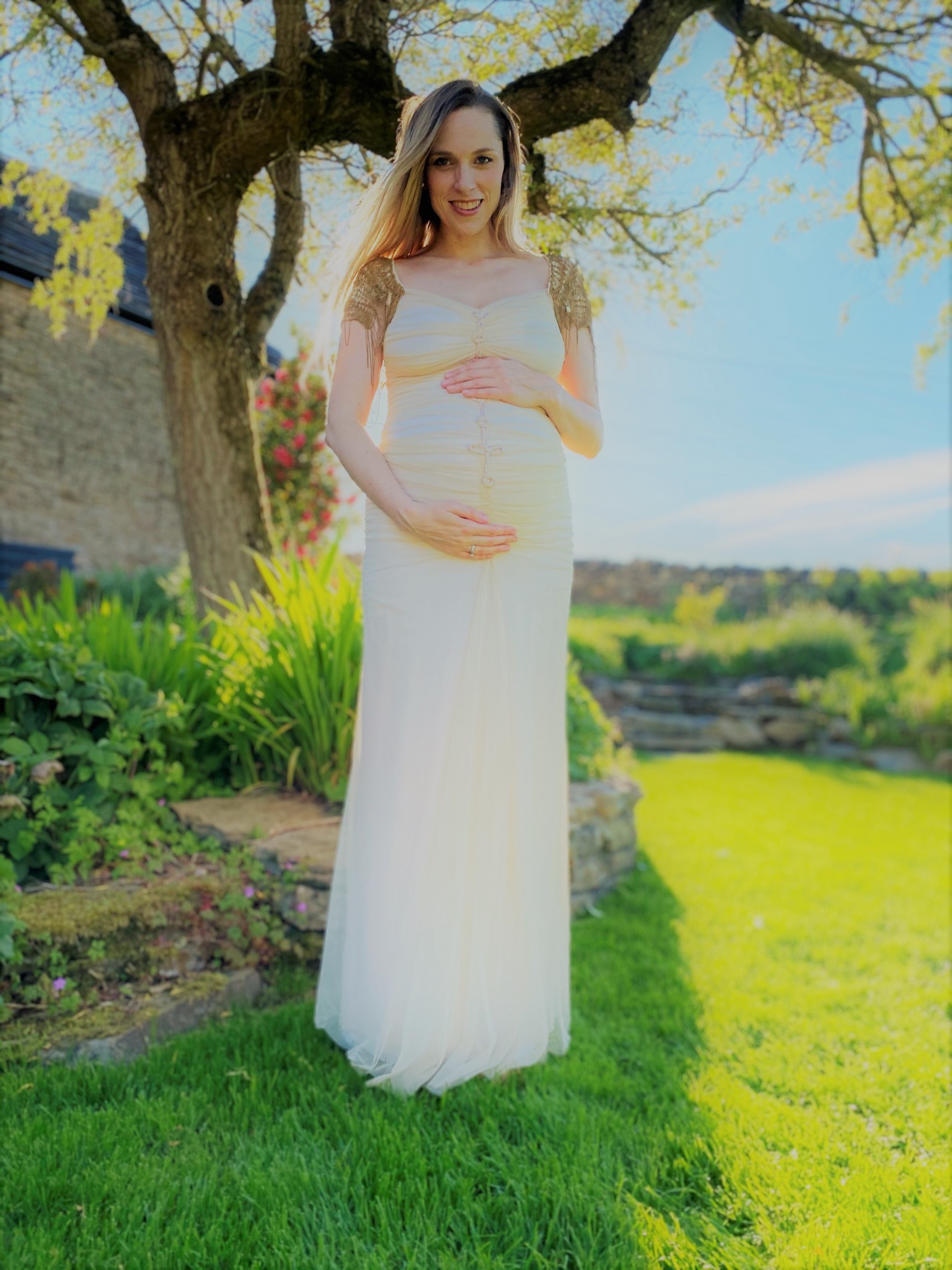 I'm Lynda, a Nutritional Therapist and mindset coach who is passionate about helping women supercharge their fertility, support themselves and their growing babies through pregnancy and nurture their minds and bodies postpartum. 
As a recovered anorexia nervosa sufferer and burnt out workaholic I know what it is like to hit rock bottom. My diet and lifestyle choices led me to losing my menstrual cycle and believing I was infertile for 17 years.
It was only when I was 2 years into my nutritional therapy studies at 36 that I started to put the pieces of the puzzle together & realised maybe I could reclaim my cycle after all. And I'm delighted to say, 9 months later my menstrual cycle had returned, and I had fallen pregnant with my beautiful little boy within 12 months...
... and I'm now pregnant with baby number 2 at 40 years old!
Turning your health around really is possible.
Specialising in women's health, I provide a safe, warm and empathetic environment to start your healing.
And I won't do it through restriction... I'm here to empower you to make healthier food choices that not only taste delicious, but will also nourish your mind, body and soul. All whilst explaining the science behind what we're doing in a down-to-earth, easy to understand way.
Client Love
I decided to reach out to Lynda after a 5 year fertility journey. Like many people, we started trying for a baby as soon as we got married in 2015, and didn't for one moment consider it may not happen for us. After 2 years we finally decided to try IVF at a top Harley Street clinic. Multiple failed rounds and £30k later I was emotionally and physically exhausted. Funnily enough, I didn't actually go to Lynda to help me fall pregnant despite knowing that's what she does, because I honestly just didn't think that was an option for me. I was nearly 41 and thought if it hadn't happened before it would never happen now. I just wanted to feel emotionally and physically healthier ahead of my next round of IVF. Lynda told me to wait at least 3 months before trying again to give my body time to come back into harmony. 4 months later I'd fallen pregnant. Naturally! And now I have my beautiful 6 week old baby. I could NEVER have done this without Lynda. I don't know how I can ever say thanks enough. I started working with Lynda after a friend recommended her, saying she has baby dust. I didn't believe it then but I do now.
Lisa, United kingdom
Frequently Asked Questions


How much time will I need to dedicate to the program each week?
Each week there will be around 1 hours worth of video content, broken down into short videos of around 10 minutes each, so you can either binge watch in one sitting, or watch 1 video each day. Some weeks are slightly longer, some are shorter. Some weeks also include journaling prompts you will need to create space to complete. The rest of your time is just implementing what you learn in the week, but these things should become part of your daily habits.
When Does The Program Start?
When you sign up you get immediate access to the program.
I'm interested in working with you 1:1 but I'm not sure if I should do that before or after I've completed the course?
My 1:1 coaching containers are 3, 6 or 12 months long and include complimentary access to Fast-Track Your Fertility. Sessions fuse nutritional therapy, mindset work, NLP, EFT, breathwork and embodiment practices along with understanding and working with your astrology and human design.
If you're interested in working together 1:1 please send an email to [email protected] and I'll send an application form over to you.
What is Nutritional Therapy?
Nutritional therapy uses the practice of Functional Medicine, which sees the body as inter-connected, and aims to heal the root cause of health challenges, rather than put a band-aid over a symptom. It recognises that every body is unique and we all have different root causes for our health challenges, but by identifying our personal signs and symptoms, we can identity the root causes and heal them using a combination of nutrition and lifestyle changes.
What Others Are Saying About Fast-Track Your Fertility